The Top Hand - One Time Order Beef Box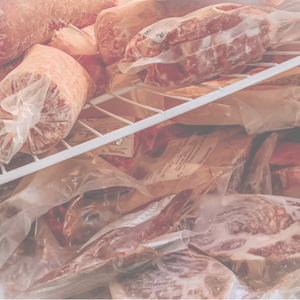 Each box will contain AT LEAST 4 lbs of deliciously marbled premium beef cuts such as ribeyes, T-bones, strips, filets...you name it...4 lbs of the good stuff GUARANTEED!  You will also receive 2 lbs of ground beef within every box, and then 2 lbs of a rotating surprise we know you'll love.  

The Top Hand Subscribers will sometimes receive FREE seasonal gifts as well as be the first to know when something new is about to happen.

You'll basically get the royal treatment from us as a big thank you for trusting us each month to deliver the taste and tenderness you deserve!

***This is a one time order and will contain the assortment of beef that we will be sending our subscribers for the Top Hand Subscription Box for that month...it will be well worth the try, and if you love it, we hope you become a subscriber too!

What is a TOP HAND you ask?!?  This is the cowboy in the ranch that is the most skilled, possess the most loyalty to the brand, and the hand that always shows up when something needs to get done.  They are VERY VALUABLE to a ranching and cattle operation.  Our subscribers are all considered TOP HANDS to us, and we thank you for your loyalty!

All Beef Box's will come in eco friendly shipping materials and packaged with dry ice to assure proper arrival.  We will be using UPS as our carrier and have INCLUDED all shipping costs within each product.