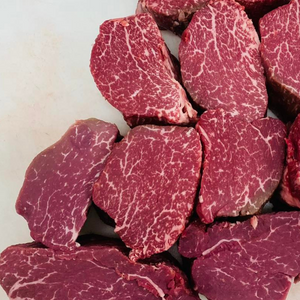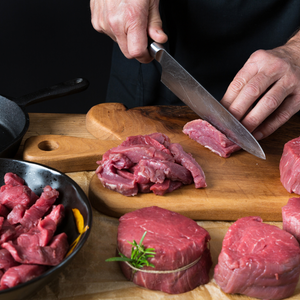 It's a rare occasion that we have tenderloin available.  There's a reason these cuts fly off the shelves.  Their buttery tenderness makes them a fan favorite.
You can enjoy our cut tenderloin steaks as is or perfectly portioned.  If you're looking to feed a crowd make sure and choose our whole PSMO tenderloin.  
RECIPES AND MORE ABOUT TENDERLOIN HERE.