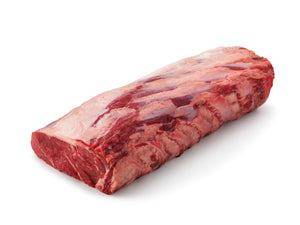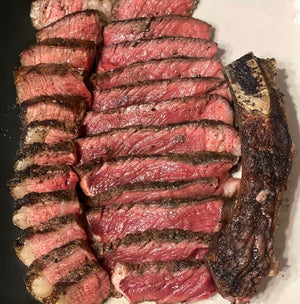 When you think Texas I'm certain a juicy ribeye comes to mind!  
Here at MTXBeef we raise our cattle to produce the taste and tenderness you deserve and a ribeye steak is where all that marbling shows off!

Enjoy a bone in or bone out ribeye steak as is or perfectly portioned.  All our beef has at least a 14 day dry age foundation but you can also choose a further dry aged cut of at least 21-35 days.  
Need a steak with major WOW factor?  Show off in front of your friends with a TRULY TEXAS sized tomahawk steak or an entire rib roast to cut your own steaks to your liking or smoke for your prime rib celebration.  
However you choose to enjoy your MTXBeef ribeye you're sure to be delighted in the quality we guarantee.