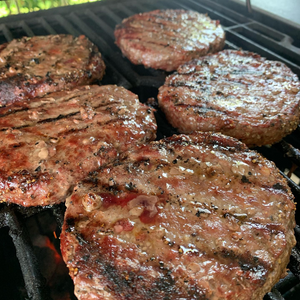 MTXBeef patties are perfect crowd pleasers or handy to have for those busy nights.  

Our patties will have incredible flavor depth as we use our 14 day dry aged ground beef to create all our patty products.  
Looking for a superior patty?  Try our ALL STEAK patties made from tenderloin, ribeye, short loin and sirloin trimmings.  This patty is a real treat!