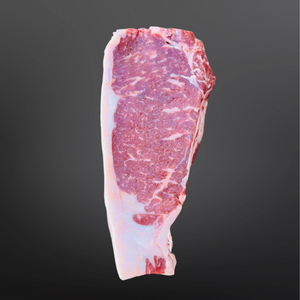 10 lbs of NY Strips
This box of NY Strips is a perfect selection to stock up the freezer with a smaller and leaner steak cut.  Don't think for one second though that our NY Strips don't hit the ball out of the park with taste and tenderness.

NY Strips are not only reserved for date nights and special occasions, but easy to cook up any day of the week and a little more affordable than your Ribeye or Filet.

Our default cuts will be 1.5" thick but we sometimes also carry 1.0" cuts.  If you prefer a thinner cut please let us know in the customer notes section of your order.  If you don't see that section at checkout feel free to shoot us an email at mtxbeef@gmail.com.

All beef boxes will come UPS ground in an insulator box packed with dry ice to assure for the safe arrival.  We only ship on Mondays and Tuesdays to add an extra layer of insurance.